Did you ever have somebody ask you:
At what fragmentation level should I REORG vs REBUILD?
How many indexes should I have on my table?
How often should I update my statistics?
Should I change my oil every 3000 miles or 5000?
What is the correct federal funds rate to ensure full employment and low inflation?
I call these "Prunes Questions". And I call the process of arriving at a satisfactory answer to these questions "Prunes Analysis". I named this process after the famous Fletcher's Castoria commercial from the early '60's.
Just like the commercial says...The problem with prunes is...if I'm constipated, is 3 enough? Is 6 too many?
This question haunted housewives and moms for years until the advent of Fletcher's Castoria in the mid 1800's. Generally, the best laxative at the time was a good dose of prunes. But how many do you eat? If you don't eat enough, you're still constipated. If you eat too many you'll have diarrhea.
I know, lovely thought. Fletcher's was supposed to eliminate this enigma. You just give your kid the dose on the bottle and forget about it. But of course, even with Castoria you might need to take a second and third dose.
Where am I going with this? People, especially IT people, like every question to have a firm (pun intended?) answer. Given a choice between some prunes and a proper dose of Castoria, most people will take the Castoria every time. People think of Castoria as the "known" and the prunes as the "unknown". Known is viewed as being better.
But not every problem has one "known" answer. Sometimes "it depends" is a valid answer. The questions I posited at the start of this post are examples of "prunes" questions. Every person may have a slightly different answer and who is say who is right and who is wrong? The answers are often difficult to prove. In every case the "it depends" is referring to all of the variables that cannot be held constant.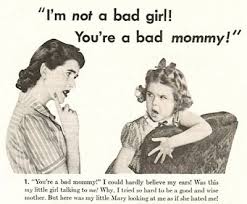 But most people hate being told "it depends" as the answer to their query. They view the tergiversator (ambiguous respondent) as lacking knowledge or being standoffish. But that's not always the case. Answering "it depends" can be especially perilous if you are a consultant. Clients like to know that their consultants have all of the answers.
So, unless I'm trying to be purposefully equivocating, my stock answer to these types of questions is, "Is 3 enough? Is 6 too many?". This answer makes the questioner stop and think. I'll then give my answer/opinion, given the knowns, without having to say "it depends." It's usually good for a chuckle too, especially if the questioner is a bit older.
Dave Wentzel CONTENT
sql server data architecture independent consulting management