A Stored Procedure Blessing
Submitted by

Dave Wentzel

on Mon, 2013-06-17 12:25
Everyday at my current gig I'm asked to "bless" some change that some developer wants to make to some database code somewhere.  
Our help is in the name of the Lord. 
(R) Who has made heaven and earth.
The Lord be with you.
(R) And with your spirit. 
Let us pray. 
Lend a willing ear,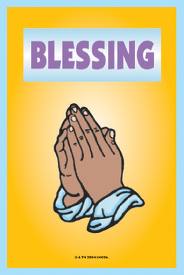 Lord God,
to our prayers.
You have given us the talents to re-design many stored procedures. 
Help us to use this <procedure> in our work at <client site>. 
Bless all of your children that may use this stored proc.
In your Almighty wisdom you have made this procedure hotfixable to
all of your Children who toil with our software so that he
who partakes of it may merit to receive the blessings of Your remedies. 
May we bring you greater glory
by all our actions,
and work to build your kingdom on earth. 
Holy God,
we ask this prayer
through Christ our Lord.
Amen.
(Then the stored procedure is sprinkled with holy water.)
--Pont. dave