Guacamole 0.9.4
Submitted by

Dave Wentzel

on Sat, 2015-01-17 16:38
Posts about setting up guacamole (a client-less RDP Gateway) still tend to be the most read posts on my site.  guac let's you rdp to your desktop using a web-browser (or your mobile device).  Very handy.  You can also ssh and vnc as well.  In this post I'll cover how I upgraded guac 0.9.2 to guac 0.9.4 which was released earlier this month.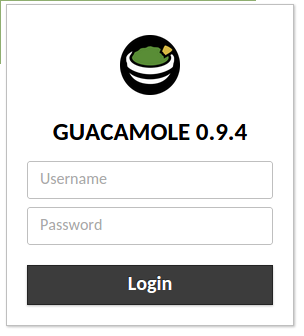 My original post on setting up guac
We are going to follow the steps in my original post on setting up guac.  Please refer to that as needed.  
Backups are always prudent.  
Do Step 4 and 5 in my original blog post but change the file name to 0.9.4.  
Replace the old war file with the new version you just downloaded:  

sudo mv guacamole-0.9.4.war /var/lib/tomcat7/webapps/guacamole.war

Do Step 6-12.  
Restart Ubuntu.  
Close your browser and reopen it (otherwise the javascript from the old version will be cached and guac will act strangely).  
Connect to your previous guac URL and log in.  
Seems to be a stable release.  Awesome piece of software...can't say enough good things.  
---
You have just read Guacamole 0.9.4 on davewentzel.com. If you found this useful please feel free to subscribe to the RSS feed.